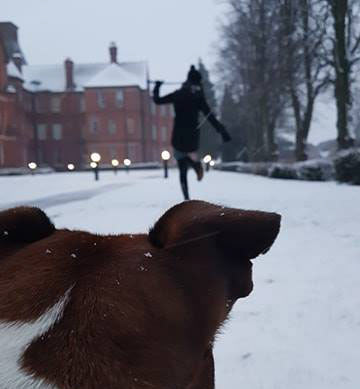 Hello and welcome to my website !
Here is a little insight into what my artwork along with myself is about.
So my illustrations are mostly Inspired by the natural world along with animals & mythical stories, you'll find my artwork full of earthy colours with an attention to delicate detail in my illustrations. I tend to mostly work closely with my trusty dip pen followed by a variety of Indian Inks on hot pressed smooth watercolour paper, I also combine this method with using my Winsor & Newton watercolour paints.

Since graduating university with a degree in illustration, I have been working on various commissions from a variety of clients on editorial, book covers designs along with pet portraits and personal merchandise work for my online Etsy Shop. 
I am a growing freelance illustrator & artist with a strong passion for wild life, nature, animal rights & welfare, I am currently still accepting private & global commissions and am keen to work in more areas of illustration, please do not hesitate to drop me an Email with enquires at lilieaejane@gmail.com
Thank you for stopping by!
- Lilieae Jane